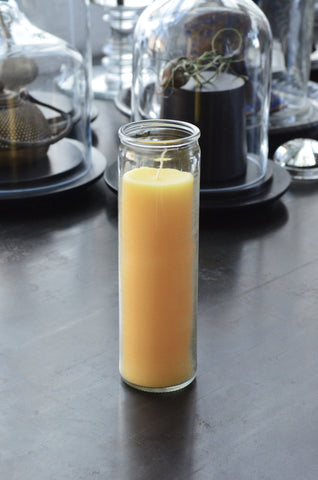 sanctuary glass pillar candles
we have a been a follower and fan of these wonderful towering beeswax santuary candles for years and we are so happy to have them be in our collection here at dar gitane. we consider them to be the perfect utility candle for your home. the candles are made of pure beeswax and is naturally aromatic, burning clean and soot free thus releasing negative ions that improve the air quality.  just burning these candles reminds us that time is sacred, and you will have a lot of sacred time at 120 hours of burning time. 
available in 3 scents: 
pure: pure beeswax, natural sweet honey fragrance infused straight from the hive into the wax.
enlightenmint: bergamot + mint, subtle soft ambient notes that evoke clarity
meditation: cedar wood + balsam, calming notes for inner peace
size: 13 ounces 



more items to rouse you...