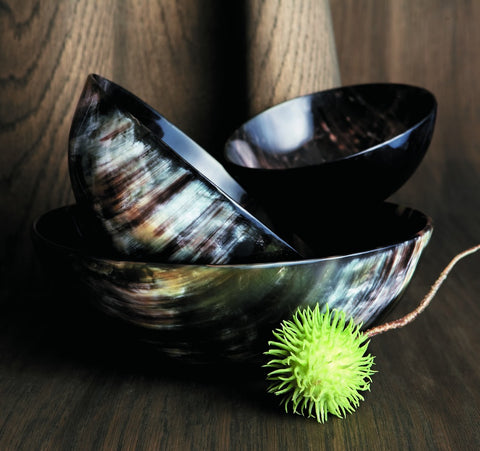 horn collection serving bowl
a salad bowl made of water buffalo horn that has been heated, molded into shape and then polished. each piece has been carefully prepared through several courses of buffing, sanding and polishing to maximize the natural coloring in the grain. the color and patterns vary from piece to piece, only adding to their individual beauty. this bowl adds a modern yet rustic touch to any table setting.
dimensions:
diameter: 21 cm / 8.25 in
height: 7.6 cm / 3 in
we recommend pairing one of these beautiful bowls with our horn collection salad servers.
visit our learning tableau page for more information on the care of horn.


more items to rouse you...