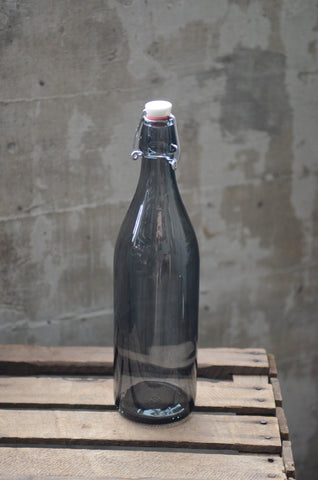 grey shade water bottle
this is a staple bottle for keeping water cool in the refrigerator and a handy bottle to display at the dinner table with fresh filtered water. we think the grey tinted glass is what makes this bottle stand out from the ordinary fare. the bottle features a classic pressurized cap with a simple locking latch, keeping freshness and providing a contained environment for the liquid inside.  we suggest also using these bottles to house favorite flavored sparkling waters, as the carbonization will stay preserved.
dimensions: 12.75 in tall / 32.39 cm
more items to rouse you...