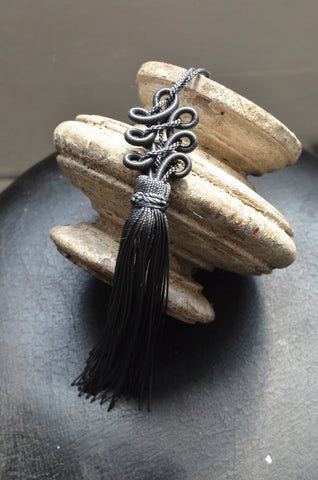 medallion moor tassel
these intricate medallion moor tassels are hand crafted by berber artisans in morocco. they are first woven into delicate fine threads that form rope, resulting in a piece that will adorn the finest of chests, drawers, door pulls and special keys. we choose to offer them in a fine stone slate grey.
dimensions: 22.86 cm x 3.17 cm / 9 in x 1.25 in 
more items to rouse you...