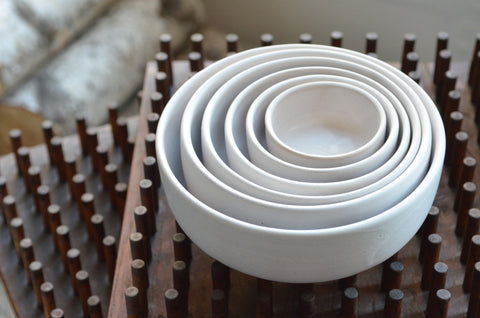 petit minimalist stoneware bowl set
temporarily out-of-stock... use the "notify me when back in stock" option, and we will let you know as soon as its back
these pure stoneware bowls have a delicate texture yet are durable enough for everyday use. each bowl is finished with a milky, flecked, food-safe glaze. we love the simplicity of having one set of six bowls that rest compactly on your kitchen shelf. this set is sure to be a go to for entertaining and meal prep.
bowls measure from 3 in diameter x 1.5 in height to 7 in diameter x 2 in height
see out grande minimalist stoneware bowl set to see the full collection
more items to rouse you...