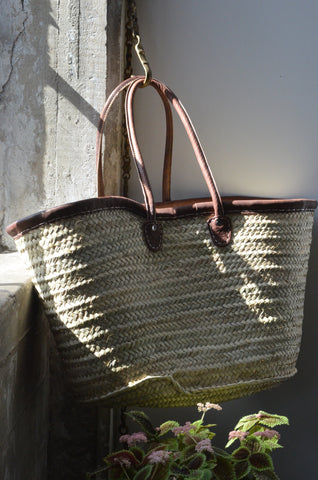 la vie grand french market basket
la vie grand french market basket is our pick for the basket that can do it all. this basket features a strong riveted camel leather handle, and is fully trimmed in leather on the outer edge for extra durability. the leather is stylishly smart in a beautiful tobacco color and is artfully constructed of moroccan palm leaves and sisal. it's an ideal size to carry over your shoulder, its the largest of market baskets in our collection an carry it all.
dimensions: 60 cm x 35.5 cm / 24 in x 14 in
more items to rouse you...