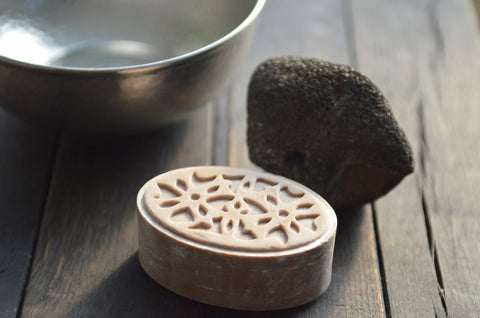 hammam collection: red clay soap
for centuries, levantine women have refined recipes passed down from generation to generation. the hammam collection captures their secrets with this luxuriously lipid-rich exfoliating soap. this soap combines the qualities of superior quality olive and laurel oils with the exfoliating, absorbent, soap-like properties of rassoul, red clay with purifies ans stimulates the skin. this soap is also beautifully molded in an ancient relief pattern.
100 grams / 3.5 ounces
more items to rouse you...