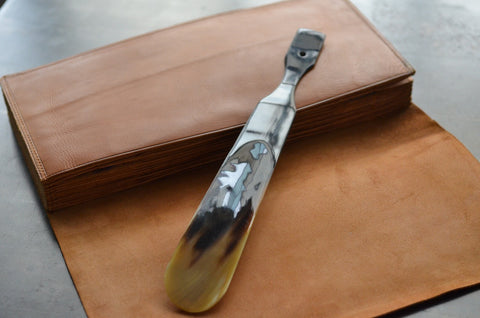 gentleman's shoe horn
sourced from the only remaining horn fabricator in europe, we bring you these classic shoe horns from denmark. in the city of bovlingbjerg, this maker has been making quality goods since 1935, and has created pieces that remain a trademark of timeless quality and beauty.  these shoe horns are solidly shaped complete with a small hole to hang on a special hook or can be tied with a leather strap. this piece is ideal for a gentleman.
dimensions: 10 in long / 25.4 cm
visit our learning tableau page for more information on the care of horn.


more items to rouse you...