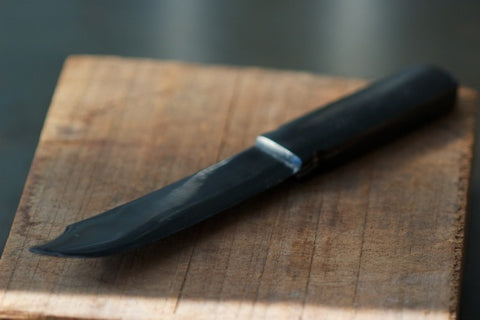 canyon buffalo horn knife
made of buffalo horn that has been polished and shaped by native american artisans, this is one of the most stunning and original table setting pieces we've ever seen. this fine crafted buffalo horn knife carries a nice weight and is easy to hold. perfect as a butter knife or for serving cheese.
length: 22.9 cm / 9 in

visit our learning tableau page for more information on the care of horn.
more items to rouse you...