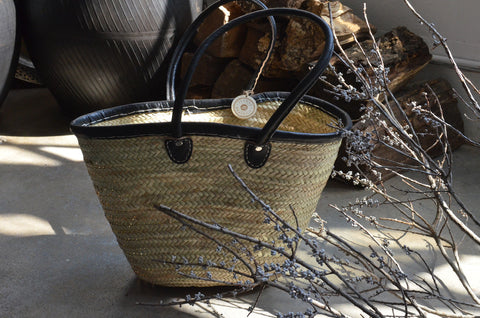 la vie noir french market basket
la vie noir french market basket is our most stylish of market baskets. this basket features accents of ebony black leather, a strong riveted leather handle that is comfortable enough to carry over the shoulder and substantial enough to carry by hand. we love that it's beautifully trimmed in leather around the entire outer edge of the basket. our artfully constructed baskets are hand-made of moroccan palm leaves and sisal, care of jeanne beatrice. with its flat base, this is the moroccan version of the classic "hobo" bag.
dimensions: 60.9 cm x 33 cm /  24 in  x 13 in
more items to rouse you...