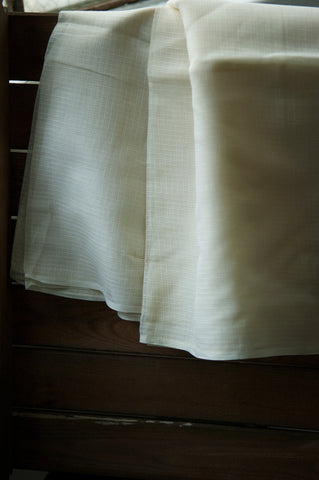 gossamer fine indian cotton dupatta shawl
handwoven in chanderi, india... a small town situated on the flanks of the vindhyachal known as a center for fine woven saris, this fine cotton shawl features a delicate cream woven plaid. this is some of the finest and thinest cotton you will find. we think its perfect for warm weather and ideal for travel.  let your scarf get wrinkled and crinkled, it gets softer with every wear.
dimensions 96 in x 43 in / 244 cm x 109 cm
more items to rouse you...