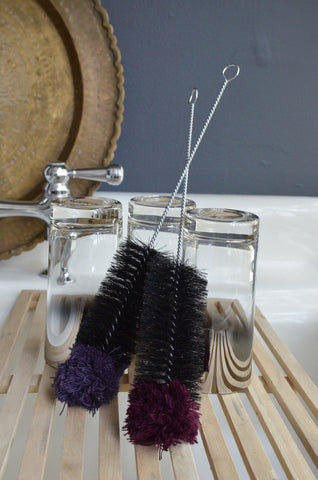 modelo glass cleaning brush
our kitchen staple is the long handle cleaning brush, ideal for long spouts, glassware and vases... made of wire for flexibility, black bristle for cleaning power and tipped with aubergine wool for fine cleaning.  we love that its dark so it matches those pesky red wine stains on glassware.
available in the color: bordeaux
dimensions: 12.6 inches / 32 cm
more items to rouse you...