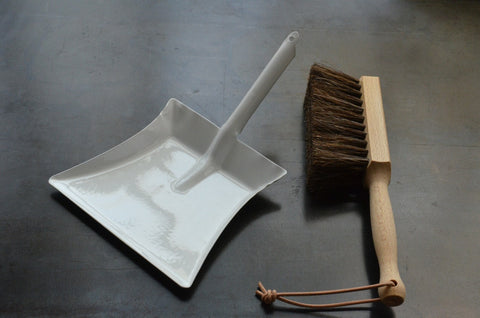 children's dust pan + hand brush set
little helpers like to play copy cat when it comes to chores, especially sweeping up small spills of crumbs or cereal. this set is exactly like any found for adult use, except its small. all the genuine materials most desired for longevity are in this set. we have often said here at dar gitane that toys are not made like they used to be... well there are still some makers out there still making in the way they should be and we are so happy to offer them to you. the hand brush is wood with a small leather cord and natural bristles, the pan is steel power coated in a pristine white paint.
german made.  
dust pan  7.75 in x 5 in  / 19.69 cm x 12.7 cm 
more items to rouse you...