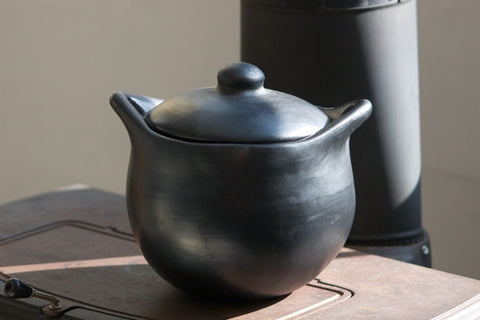 chamba clay soup pot- large
chamba's colombian origins can be traced back for centuries. handcrafted in a traditional manner by women in the village of la chamba, each piece has an authentic, distinctive and elegant look. its colombian clay contains mica, which allows it to withstand heat from your stovetop, oven and even microwave. safe to use and easy to care for, we recommend hand washing your chamba bakeware. 
we love making our favorite soups in this pot and swear that flavors become even richer in this time-tested piece.
because chamba bakeware is handmade, all measurements are approximate. actual dimensions may vary slightly.
visit our learning tableau page for more information on chamba clay cookware.
dimensions:
length: 25.5 cm / 10 in
width: 25.5 cm /10 in
height: 17.7 cm / 7 in
more items to rouse you...