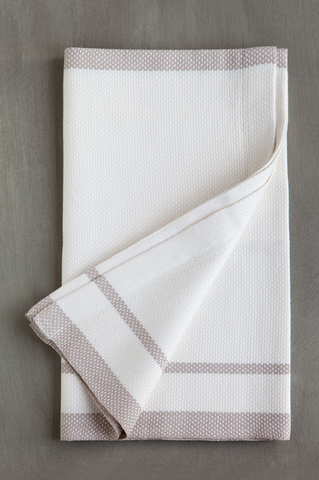 classic huck woven bath + hand towels
also called swedish weave, the huck weave can be found in towels dating back as early as the 1600s. widely used as the towel of choice prior to the advent of the automatic dishwasher, the huck weave is highly absorbent and simply stunning. our selection of huckabuck towels followed the true art of hunting and gathering. we literally searched the globe for the right quality and found this beauty - a towel woven on 19th century looms with dyed yarns and a true selvage. a rare towel of artful construction.
made of 100% high-grade cotton 
color: warm creme with a french ecru stripe
bath towel: 85 cm x 180 cm / 33.5 in x 71 in

hand towel: 50 cm x 85 cm / 20 in x 33.5 in
more items to rouse you...